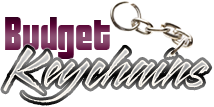 4 Reasons Why Your Promotional Strategy Should Include Imprinted Keychains
Posted by admin
Posted on January 11, 2019
An average person has nine keys on their keyring – be it their office keys, car keys, gym locker keys and more, which makes keychains a perfect promotional item for your audience. Versatile and highly functional, custom keychains can be used to promote all types of branding events and businesses especially real estate and automotive companies.
Easy-to-customize and hugely popular, custom keychains can be imprinted with logo, message and artwork to make them portable billboards for your business. If you thought keychains as plain generic gifts that can be bought off the racks, you could be in for a surprise to find the promotional potential of these imprinted keychains that are offered in a range of interesting models with add on features as well including flashlight keychains or bottle opener keychains – to name a few!.
Here are 4 Reasons why Promotional keychains should be part of your marketing plan
Instant Brand Recognition
Brand building is the underlying need of every marketing campaign. When you imprint your brand and message on these daily use items of keychains they will have a subtle, effective and budget friendly way to achieve brand recognition in an effective manner. While conventional promotions like billboards and flyers have an inhibiting price tag, which makes them unviable for start-up companies and business marketers, keychains will put your brand on wide display 24 x 7 thereby increasing the brand awareness manifold.
Keep Your Brand Front and Center
Promotional keychains keep your brand front and center, which makes it easy for your clients and customers to remember your brand name as they use these items every day! Consider the exposure a single product like keychains can bring to your company!
Budget friendly Marketing
Promotional product marketing is a cost-effective way to advertise your brand across all generations. Promotional keychains have great ROI and will help marketers to attain their marketing goals. You can stay within your budget without compromising on your brand reach when you use popular custom gifts like keychains. You also can have more control over the cost of your marketing campaign when you have low cost items like keychains as promotional swag.
Keychains have a long retention
Keychains are retained for a fairly long time – more than most other custom products because people find it an easy way to recognize their similar looking sets of keys. Most people never think of replacing their keychains unless it is damaged. So, your brand and message on these highly useful custom gifts will remain in plain view of your target audience for a long time. Consistent exposure to your brand enhances their brand familiarity and loyalty that next time when they need your services, your brand name will come to their mind quite instinctively.
What has been your experience of using custom keychains as your promotional item? Share your thoughts with us at our comments section to join a conversation.
Share and Enjoy