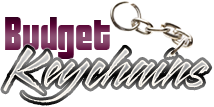 Shop Custom Keychains By Fall Colors
Posted by admin
Posted on August 25, 2016
The best thing about fall season is the palette of brilliant colors of Orange, Yellow and Red hues that it unfurls. Shops plan business promotions in fall colors, deck up their stores in autumn themes and celebrate the change of seasons and colors. So, if you have been looking for an interesting promotional gift idea to boost up your fall promotions, look no further than these logo keychains in fall colors.
We at budget keychains understand the impact of color themed promotions and gifts and that is why we have an entire section for our customers who wish to shop by color.
To help you get started, we are listing out a few budget keychains that complement the fall color theme and will give your fall promotions an enchanting beauty.
Astro LED Light Keychains – Orange Customized astro LED light key tag – orange is special acknowledgement token favored by marketers for addressing their targeted customers during festive events or on regular days. These light- up key tags also make fabulous wedding favors or personal gifts as well. These handy items will not just hold keys but will highlight your business information as well.
Small Cylinder LED Light Keychains – Orange: These brilliant tower shaped keychains will grab the attention of even the casual onlookers in no time. Imprint your brand, message or greetings on these attractive keychains that are crafted to lure the hearts of your recipients. It makes a great gift bag item too for the holiday season.
Round Soft Touch Led Keychains – Orange: These glowing goblets will highlight your brand and hold the keys of your recipients safely all at once. Always in use, keychains will highlight your brand and message in style for a very long time without any repeat investment or effort.
Keychains With Twist-Top Bottle and Can Opener – Yellow: This 3 in 1 combo gift that serve as a bottle opener, key holder and a fashion accessory will make a perfect hand out for special or regular occasions. The brilliant yellow color will impart a festive fall color charm to these logo items.
Carabiner Key-Lights Featuring a single white LED light controlled by push power button to turn it on/off, these carabiner keychains will ensure hands- free convenience for your recipients during hiking, trekking and other outdoor activities. These can be attached to backpacks, purses and belts and your recipients will love the attention that they get from everyone around!
Hanford Metal Keychains These brilliant metal leatherette keychains make an indulging gifting choice for marketers who are working in extremely low budget to attract customers to their business.
Shades of pumpkin, rust and maple are particularly suited for the autumn season. Be it the falling leaves or the jack-O-lantern carved pumpkins of the Halloween, everything around speak about the brilliants shades and colors. So, can there be a better gift idea than these vibrantly colored keychains to consider during your upcoming fall promotions?