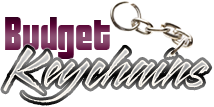 Let your Business Lead the Way with Custom Flashlight Keychains
Posted by admin
Posted on June 4, 2021
Light up your brand and your prospect's way with custom flashlight Keychains. Reusable and innovative, these reusable Keychains save money and are well received by your audience as well! Show your message in the best light with custom flashlight Keychains that are available in different sizes, shapes and colors.
Studies show that most consumers prefer custom gifts that are functional rather than novelty items.  These combo Keychains that bring together the dual convenience of a flashlight and a keychain will evoke a lot of positive emotions in the minds of your recipients and will give them a special reason to think about your message!
Every time your clients use these branded keychains to carry keys or when a light is needed during the night or in dimly lit areas, your message will get a lot of attention. Easy to distribute and fun to customize, flashlight Keychains are well suited to promote all types of businesses and are ideal for camping trips, night adventures and more. These logo imprinted flashlight Keychains are perfect companions for everyone as it helps them to be prepared for what's ahead!
Imprinted Keychains are a reusable product that always comes handy for people of all age groups. So, if you are looking for an effective way to get your brand noticed, custom flashlight keychains will make a great investment! Choose from various imprint methods for keychians in full color, 1 color or 2 colors for the bets impact. Metal flashlight Keychains offer laser engraving imprint option that will keep your message on a grand display for a long time.
If you're thinking of investing in Keychains for your employees appreciation day, trade show, mailer campaign or fund raising event, flashlight keychains make great tote inserts as these serve a good purpose and are budget friendly alike. Most people may not carry a flashlight with them whenever they go out and these custom flashlight Keychains will make a source of light at easy access in the dark parking lot or when they have to retrieve something from under the car seat!
If you are interested in ordering  promotional keychains, all you need to is get in contact with one of our sales team who will be more than happy to help you out with your enquiry.
Share and Enjoy