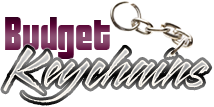 Custom Bottle Opener Keychains- The Coolest Summer Promotional Items On Cards!
Posted by admin
Posted on July 12, 2018
For most people, nothing says summer than a chilled drink in the company of friends and that is what makes custom bottle opener keychains the best promotional items for summer promotions. Be it your employees, clients or business partners, everyone would simply love the idea of getting a reliable bottle opener keychain that will be useful everytime they take a moment to wind down and appreciate their surroundings in good company.
Bottle openers are ubiquitous items that are often taken for granted. However, not having a bottle opener in hand can seriously spoil the party mood. Everyone needs bottle opener keychains and it is this incredible popularity of these logo items that make them a perfect handout to consider. A keychain bottle opener is a great item to have during beach holidays, picnics or party nights. The best part is that everytime you carry these keychains with your set of keys you will have a bottle opener too right at the tip of your fingers.
Bottle opener keychains come in all different shapes and sizes and you can also find some really unique ones. Ideal as promotional items to announce grand openings, special deals or product launches or as party favors during wedding, milestone celebrations and golf weekends, bottle opener keychains are undeniably one of the longest retained custom gifts. Customize these keychains with your brand and message and every time your customers see it in their desk drawer at offices, purse or glove compartment of their car, they will be reminded of your brand.
Bottle opener keychains are not just great summer promotional swag but make excellent stocking stuffers for Christmas and gift bag items as well. Make sure that you get them one in your corporate color for added effect. The best part is that even if you choose to hand out these popular keychains year after year, your recipients will be happy to get one for home, office and for the BBQ table at the patio! These logo items are something that not many people can resist!
Here are some of the popular models that can be considered.
Oakvale Bottle Opener Keyring Keychains: These bottle openers with web strap and split ring are one of our best selling models. Customize these with your brand and message to make it a well retained custom gift.
Round Beverage Wrench Bottle Opener Keychains: Well suited to open bottle caps or pop-top cans, these bottle opener keychains will make a perfect handout to promote bars, beer gardens and juice stands. Choose from your favorite color choices.
Horse Head-Shaped Bottle / Can Opener Keychains: Race ahead in the competition with these quirky horse head shaped bottle opener keychains. Anyone would be happy to grab it due to its impressive design and high utility. Customize these with your brand and message to make it a well retained custom gift that everyone will surely appreciate.
Have you used bottle opener keychains your promotional items? Share your experiences with us at the comments section below.
Share and Enjoy