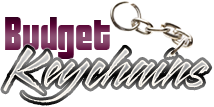 Logo Keychains as Gifts With Purchase
Posted by admin
Posted on February 1, 2022
Keychains are perfect custom promotional giveaways for every industry niche thanks to its universal appeal and utility.
Keychains continue to advertise for your business long after the event, thus ensuring  an affordable marketing tool for your business.
What Makes Keychains Good Promo Gifts?
Useful
Keychains are something everyone needs to keep their keys safe and well organized. Light weight and easy to mail out or slip into product packages, custom keychains make one of the best choices as gifts with purchase.
Giving out something useful like keychains promotes your brand and increases sales.  Above all, it will make customers feel that they are receiving more than what they are spending. When customers feel that they are valued, they will reciprocate it with loyalty, thereby boosting your brand popularity.
Fun to customize
Keychains are highly customizable thanks to the trendy models and color choices on offer. Make use of the strategic imprint space to place your logo and artwork to make it a winning promotional item. Printing your logo on it would make your customers familiar with your business. Apart from adding your logo, think of an interesting artwork or taglines to engage the audience. Further, a well customized keychain will make a collectible promo.
Value added giveaways
Keychains not just add value to your  customers' purchases but they also make your brand a household name. Offering Keychains as promotional products is certainly a tried and tested way to further broaden the market reach and increase impressions beyond retail stores.
Long-lasting 
Keychains last long and are seldom replaced by the audience for the same reason. The long shelf life would mean that it will create brand impressions for a long time at one time investment.
Versatile
 Keychains can be used in any way that you wish to boost your marketing potential. Whether you wish to use it as employee gifts, fund raising items, awareness gifts or mailer items , keychains will easily fit every promotional plan of yours.
 Visibility
Moreover, every time the users carry these branded keychains on hand or put it anywhere, from the bar tables, in the car or work desks, your brand will get a lot of attention. Easy portability of keychains will easily take your message far and wide virtually without any effort from your end.
Customized Keychains are perfect to use for your marketing as it serves as your tangible brand reminder. Furthermore, a customized product shows your authenticity and reliability. If you want to make your brand stand out amidst the tough competition, custom keychains will indeed be a great choice to consider.
Need more tips? Follow our daily blog posts on promotional keychains to stay on top of the market trends.