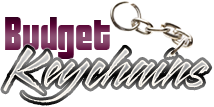 How Wedding Keychains Celebrate Your Special Day For A Very Long Time
Posted by admin
Posted on October 21, 2016
Are the wedding bells ringing? Make your special day and every day that follows truly unique with these personalized wedding keychains. Let's be frank about it. Wedding party favors hold endless possibilities for personalization as per the tastes and desires of the couple. Why not celebrate your love with these unique gifts of wedding keychains from our collection and make your special day unfurl in front of your audience every time they take out their keys- even beyond the wedding day!
Custom portrait gift ideas
It's photo booth fun time! Personalized wedding keychains can be turned into amazing wedding portraits of the couple. Imprint your images on these useful logo items that your guests will use many times in a day. This personal touch will not just make your wedding party favor the best but will highlight your most photogenic side as well!
As creative centerpieces
Your wedding day offers a brilliant chance for you to match it with your identity. Make it really special with some innovative gifts and décor ideas. Did you know that many a time wedding favors like keychains can double pull as impressive centerpieces? Choose heart shaped keychains or colorful novelty keychains and place them in radiant displays and eye catching patterns. You can even use crystal bowls or stone trays to showcase these wedding favors.
These unusual centerpieces will surely impress your guests and will engage them subtly with you as a new couple. As the guests take their gifts back home, they will be bowled over by this unique and simple way of using party favors, which they might not have seen before.
Imprinted keychains will let your guests carry their favorite memories and sweet send offs home. Put on your creative caps to make it as personal and unique as possible by imprinting thank you messages, quotes and more. We bet, your guests will surely be impressed to the core by these creative ideas and the sensible choice of gifts like keychains that come handy every day.
Wedding Heart Shape Chrome Metal Holder Keychains will make a perfect wedding day keepsake for your guests. Imprint your initials or thanks message on these and every time they carry around these attractive keychains, your wedding day moments will be highlighted. These heart shaped keychains will foster your bonds of friendship with your guests in no time. Be a people's favorite couple by handing out these impressive gift items that not many people can resist. Request a quote to know wholesale savings for custom wedding heart shape chrome metal holder keychains.
Looking for something quirky to pack a fun twist to your gifts? These Heart Shaped Mini Highlighter Pen Keychains Holder will steal the hearts of everyone who use it. Announce that you care for your customers in a fun way with these heart shaped wedding favors in two attractive colors of yellow and pink that will make the guests fall in love yet again! See how these pens will help them to express and jot down their romantic feelings. It stands high chances of retention than other small budget gifts due to its unique design.
When you say 'Yes' you will be showing everyone, the beauty of these personalized keychain wedding favors as well. Tell us your needs and we can make your wedding favors as special as you are! Shop now and avail the best deals.