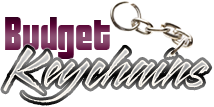 Imprinted Keychains – You Can't Have A Better Utility Gift At This Price Range
Posted by admin
Posted on March 3, 2021
Keychains are available in a variety of styles, shapes, sizes and in all price rates. Whether you choose classic giveaways like leather or metal keychains or multifunctional models like bottle opener keychains and tape measure keychains, you have something special for every theme and every event.
Keychains are proven winners as corporate gifts, luxury giveaway items, fund raising items or as commemorative keepsakes for your employees.   you won't regret investing in these popular custom giveaways that will work for your brand for a long time and are made to last  long and look good. keychains are  everyday items that people use many times a day and your brand imprinted on these will get a lot of attention as your recipients go about their daily business. The best part is that custom keychains never go out of trends and are seldom discarded. So, anything imprinted on keychains will always remain in plain sight of your audience.
Looking for keychain models that match your business's green credentials? You will be interested in our range of eco-friendly branded keychains made from recycled or sustainable materials. Custom keychains offer the best value for your money, considering its long shelf life and the countless brand impressions these make. With both bulk orders and low minimum quality facility, we strive to cater to the different procurement needs of our audience.
Gift for all ages
Custom keychains are the perfect gift for all ages as these are available in unique shapes and designs. You never have to worry about handing out a gift your prospects may already have when you have handouts like custom keychains! Customize these with your logo and message to make it exceptional.
Tangible gifts that evoke positive emotions
Believe it or not, it is more likely that people remember tangible gifts that they see and touch rather than an online ad. Customers will be reminded of the personal interaction they had with your organization every time they see these high utility handouts of custom keychains. Make a statement, include your logo and encourage recipients to use your keychains!
Versatile
Keychains never look out of place in any event or season. These are not influenced by the changing fashion trends or the audience preferences or the evolving seasons. Keychains make highly practical gifts that everyone will find useful, anytime, anywhere. So, even if you choose to make custom key tags as your swag over and over again, these will get lapped up in a flash.
 Got any questions? Speak to our team and they will be happy to help you.
Share and Enjoy