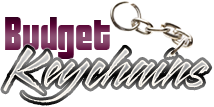 Custom Printed Leather Keychains for Financial Institutions
Posted by admin
Posted on May 12, 2021
Financial institutions like banks or insurance companies typically have big-budget clients that are hard to please. Elegant leather Keychains can offer that high perceived value at an affordable price. The luxury feel and finer detailing will make these master pieces a favorite promotional gift for businesses.
Reports show that most consumers report that the quality of the promo gift that they get is the main criteria  to retain it. If you invest in the right kind of promotional Keychains, your gift will be perceived as high-class, and premium.  Designed to last long and look great, leather gifts enjoys a classic charm among the high end gifts. Your logo or message can be embossed or debossed on these fine keychains to leave a lasting statement.
Here are a few interesting ideas for  financial institutions to incorporate leather Keychains in their promotional plan.
As gifts for new customers: Every time a new customer opens a bank account or avail other  services, financial institutions can handout customized leather Keychains that are embossed with their logo and message.
During sales meetings: Hand out custom leather Keychains to your employees or clients during sales meetings as a brand reminder. It can be imprinted with the event details as well to make it a well cherished souvenir
As trade show swag:  Hand out custom keychains during industry trade shows or virtual events. Easy to distribute and store, these light weight Keychains will make popular giveaways that are hard to resist.
As mailer gifts: make your mailers and business correspondence interesting and value added with custom Keychains. Easy to mail out without adding up to the postage charges,  custom Keychains win hands down as mailer items!
Fundraising events: Keychains are proven winners as fund raising items thanks to its low cost advantage and high utility. Support a nonprofit or social cause by organizing a fund raising event using  custom leather Keychains. Everyone will be pleased to buy these elegant Keychains for their collection and be part of the cause!
Leather keychains hold the rare distinction of being custom gifts that will impress even those who may have everything.  Plus these premium keychains will never look out of place or shoddy in even the most high end events and conferences.
Whether it is clients, business associates or employees, branded leather keychains will be utilized and appreciated by many. Choose from a wide range of shapes, styles and textures. Add your logo, mascot or tagline to make it unique and true to your brand.
Planning to use leather keychains in your upcoming promotions? Explore our complete line of leather Keychains to choose the best