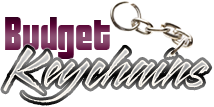 Branded Leather Keychains- The Synonyms of Style And Substance
Posted by admin
Posted on October 20, 2016
Leather keychains can say quite a lot about the personality and the brand identity of businesses that hand out these. Long lasting and highly practical, a well customized leather keychain will remain in the finger tips of the users for years together making a constant reminder of your quality products. It is surprising to note how a small thought and a little gift item like keychains can go a long way in keeping your brand right in front of the eyes of your customers. No matter whether they end up as conversation starters, promotional gifts or fashion statements, these custom leather keychains are sure to unlock the doors of a successful promotional campaign.
Though most people do not think about these humble items that hold their keys all day and help them stay organized, we all know how essential these little items are in all our daily lives. Choose from a range of shapes, sizes and colors imprint your messages and see how these ubiquitous items become a high visibility market place for your brand. Take a look at some of the popular leather keychain models that you can consider for your promotional campaigns.
Leather Look LED Keychains – Red: Red themed events, holiday gift bag items, promotional gifts or tradeshow hand outs- these Led keychains are simply great for every event that you are planning. This leather look LED key tag is a safer bet for investment because people would love to carry it around most of the times, which means that your brand will be put on a prominent position.
Expedition Key Tags: Sleek, straight and simple, these keytags will make excellent mailer gifts and tradeshow handouts. It is impossible not to fall in love with these keytags that will help your recipients stay well organized.
Shiny Nickel Split Ring with Leatherette Key Tags Keys are one of the most misplaced items alright but with these leatherette key tags in hand it will be history! These nickel split rings will help you to make bigger impressions without overstretching your promotional budget. These promotional key tags are ideal as individual gifts, party favors as well as gifts with purchases and can be used to promote fashion brands, banks, insurance companies and more.
Leather Card And Keychains Gift Sets: Looking for a holiday gift item that will stand ahead heaps of gifts that people receive during this season? Look no further than these elegant gift sets that turn heads instantly. This combo gift including a magnetic card holder and a leatherette key ring will make a perfect corporate gift for employees, loyalty gifts for high value clients or end of the year gifts. Add a personal touch to your gift by laser engraving both the card holder and the leatherette key ring and enjoy the raves that follow.
Can't get enough of these elegant masterpieces in leather? Browse our extensive collection and choose custom keychains that will leave the best first impression of your brand among your audience.
Share and Enjoy