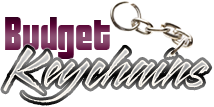 Why Custom Keychains Always Make Best Trade Show Giveaways
Posted by admin
Posted on July 13, 2020
For marketers, tradeshows offer a massive platform to interact with other business partners and clients and to network. Tradeshow swag like keychains makes the best way to stand out among the booths and drive up footfalls.
Whether you are attending a trade show for real estate professionals, auto industry or health, these versatile handouts will make a great way to get your attendees talk about your brand and stand out from the rest.
 Do you want to impress potential customers with something interesting or show that you are on top of trends? Keychains will fit your bills perfectly. Highly useful and offered in a wide range of interesting models, keychains will help you to gain more value for your marketing dollars.
The best promotional items are often the most functional ones. Custom keychains are gender neutral and highly useful for people of all age groups and vocations. Afterall, everyone needs keychains to keep their multiple sets of keys well organized. Just imagine how difficult it would have been for people to identity keys but for these colorful keychains!
Promotional keychains are always on the list because these work. Small and light weight, these won't take up much storage space and are easy to distribute among the tradeshow attendees as well. Your attendees will start using these attractive keychains right from the moment they get it. Who can resist a new and trendy keychain for the car keys or house keys afterall?
Keychains are budget friendly, which makes it easy on your pockets. So, you can literally handout keychains for everyone who drop in your booth as a brand reminder. More the number of imprinted keychains in the market, more will be your brand popularity
Keychains have come a long way since being plain and boring rings. Today, you can choose from a wide range of models including bottle opener keychains , flashlight keychains or tape measure keychains– to list a few. Made of various materials like metal, leather or vinyl, keychains offer something special for every need.
You can even choose keychains that will match the specific tastes of your target audience. Are you expecting a youth audience, college students or travelling executives in your booth? Look no further than plastic keychains. Offered in a wide range of colors and shapes, keychains offer a lot of customization possibilities for your business as well. Get not just your logo and message imprinted on it; think of interesting quotes, tips, artwork or puzzles that will engage your audience with your message and brings them closer to your brand.
Are you planning to use custom keychains as tradeshow swag? Tell us your ideas on our facebook  or Linkedin
Share and Enjoy