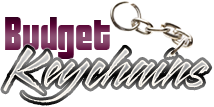 What Makes Custom Novelty Keychains Perfect Gifts
Posted by admin
Posted on August 7, 2023
Let's be frank about it! It's hard to find a more practical accessory than a keychain. People use it not only for holding keys but as décor items and collectibles as well. Budget friendly and   functional, custom keychains are also available in dime a dozen models as well. So, if you are looking for fun themed models, novelty keychains will make a great choice. Available in various shapes, these keytags will promote your brand and engage the audience with your message in a light hearted way.
The best part is that novelty keychains also make great party favors and personal gifts and not just promotional giveaways. Moreover, everyone needs keychains all the time, so you can make these giveaways their promotional swag all round the year to reach out to a wide spectrum of recipients of all age groups and demographics.
Here is a quick grab of some of the interesting models in novelty keychains that you can consider.
Floating keychains
Designed to stay afloat in water even when accidentally dropped, these colorful keychains are indeed perfect giveaways for pool parties and beach events. Choose a color of your choice, customize it with your brand and you are all set to have an interesting giveaway that will never fail.
Tennis Racket Shape Bottle Opener Keychains
Offer 2 in one benefit of a keychain and a bottle opener in one with these exciting giveaways . Customize these for upcoming tennis fundraiser events, promote tennis academy or your sports shop. Available in multiple color choices, these keytags will  also make your brand stay top of the mind.
Mini Tire Gauge Keychains
Check out this keychain that will double up as a tire gauge and offer more value for your recipients. Moreover, show that you care by ensuring a safe driving time for your car driving customers while highlighting your logo . These dual utility keychains will obviously offer dual brand visibility and more  brand impressions alike.
Mood Maniac Stress Reliever Keychains
Mood Maniac stress reliever keychains are fantastic promotional giveaways for family centers, health clinics and more  Made of slow release PU material, these stress reliever keychains feature a funny face that will bring smile to anyone who sees it! Let your recipients manage their stress and keys  with equal ease with these versatile keychains.
Heart shaped keychains
Made of polyurethane, these heart shaped keychains are soft and squishy. Customize these with your brand and message for Valentine's Day events, heart care events and awareness campaigns. Your design and artwork on this high visibility keychain will indeed get a lot of attention.
House Shaped Tool Kit keychains
Offer these highly practical  house shaped tool kit with 4 steel bits keychains to impress the audience an drive home your message.  Besides, these make ideal giveaways for realtors, builders, construction houses and more.
Interested to know more about novelty keychains? Browse our collection to find more such interesting models.