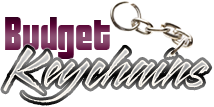 What Makes Custom Keychains The Last Word In Low Cost Giveaways
Posted by admin
Posted on September 7, 2021
Custom keychains may be a popular choice with no novelty tag attached to it! However, have you ever thought what makes custom Keychains popular even in today's digital world? There has been no dearth in the popularity of these pint sized and ubiquitous items even amidst today's overwhelming online business promotional activities.
Here are some features that make it a pioneer in budget giveaways.
 Budget friendly
Keychains are affordable and are available at prices starting a few cents. The low cost advantage is undeniably the winning card of custom keychains. Ideal for low budget campaigns, mass events like trade shows or mailer campaigns, keychains make an absolute choice for both start- up businesses and large companies alike. At such an affordable price, promotional Keychains will help you keep your advertising budget in check.
Popular
Despite the low cost, keychains are produced with the highest quality materials and are available in a wide range of models and material choices. Designed to last long and look great, Keychains will always be around reminding your prospect of your business and advertising your brand for a long time to come. Some of the choices that can be considered include floating keychians, acrylic keychains and plastic Keychains that will impress every genre of audience for its style and substance even while being in the low cost bracket!
Versatile
One of the greatest advantages of keychains is that these are ideal for all types of marketing campaigns regardless of the theme or type of promotional activity you may be planning. Keychains enjoy a universal appeal and every one of your prospects can easily relate with these popular giveaways. Keychains will never stand out odd during any event as well. Whether you wish to use it as party favors, wedding gifts, mailer items or store promotional items, Keychains will make popular choices that will never fail!
High retention
Keychains are seldom discarded as the users will develop an affinity to the Keychains once they start using it. Apart from being part of their life styles, a stylish keychain is not only an easy way to keep track of the keys but a trendy accessory worth showing off!
Dime a dozen models
Probably what make Keychains a favorite choice of marketers is the sheer multitude of models these offer.  You have something special for every event and every audience niche.
 For instance, flashlight Keychains will make a perfect choice to engage the outdoorsy crowd, While ordinary flashlights can be a hassle as these are too big  to carry Keychain flashlights that fits right in the  palm offer the dual utility of a Keychain and a flashlight all at once.
Carabiner keychains that can be attached to  bag straps, belts and clips are useful for hands-free working and outdoor activities like trekking and biking. Options are indeed limitless!
Short on time, but still need an effective, promotional keychain for your next event?  Reach out to our team and make your upcoming marketing event a runaway hit!
Share and Enjoy