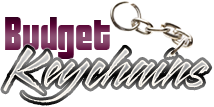 Turn Your Real Estate Keychains Into A High Performing Machine
Posted by admin
Posted on May 18, 2016
Over the past decade, the real estate industry had its ups and downs yet the number of realtors remains huge. According to the National Association of Realtors, back in 2006 there were 1,357,000. Though the numbers dropped to 999,000 in the year 2012, competition is still very tough. It is important for a realtor to step out of the competition and stand out. So what do you do in order to become more significant in? Simple! Invest in these printed real estate keychains. Worried how much it cost? Well, it can be availed for as low as $0.39.
Do you want to know what other advantages you can get with our printed Real Estate Keychains?
Well, we have a few listed below.
This printed keychain can carry an advertising message or your name. So why is it important for you to have your name imprinted or have an advertising message printed on these keychains? Well, based on a study, people like to receive a promotional product that has as advertising message.
Do you want to get as many referrals as you want? This printed keychain can do that. How? Well, that is the power that these promotional products do. They work as magnets and to prove that a study was conducted and it showed that promotional product such as these printed keychains draw as many as 500% more referrals from satisfied customers.
This printed keychain will more likely help your leads remember you. Based on a survey conducted, promotional products help consumers recall the name of the advertiser. About 89% of recipients can recall within the 24 months the name of the advertiser that gave them a promotional product.
With our printed keychains, you can avail free shipping, free artwork design and free online proof assuring you that it will be light on your budget when you invest in these items.
We only have five items under our music keychain category and these are listed below.
Start engaging yourself to your clients with these printed keychains. This is the affordable wayto stand out and let leads and prospects know your presence. Do not miss out on ordering these printed keychains today.
Share and Enjoy