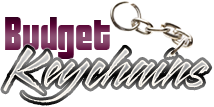 Top Custom Keychain Gifts For Thanksgiving
Posted by admin
Posted on November 9, 2020
Thanksgiving 2020 will see a lot of mailer gifts than ever because handing out gifts in person may be difficult due of the pandemic issues. Businesses that wish to show their gratitude to  people that mean a lot  to them will find mailer gifts really meaningful. Plus, keychains are one of the top-selling souvenirs and gifts around. Personalized keychains are durable and will definitely be a memorable gift. For the receiver, it will show how much you care about them.
The best thing is that custom keychains are suitable for everyone and all occasions. No matter who the recipient is, it will be liked by all. Whether it is your employees, clients, community members or friends your business can make everyone feel valued with these high utility custom gifts. Get your logo, message and Thanksgiving greetings on the key tags to make it a special  gift that the recipients will cherish forever.
Here are some of the best models that you can consider
Bottle opener keychains: Nothing says festive fervor than these combo bottle opener keychains that double up as a bottle opener when your recipients need. Choose from a wide range of interesting shapes and colors that match the holiday milieu and remind your prospects of the time spent together.
Leather keychains: Handout these luxury  keychains in various leather and leatherette finishes that will end up perfect holiday souvenir. Your message and artwork on custom leather keychains  will stand out boldly to make it easily recognizable from even a bunch of keyrings.
Flashlight keychain
Trendy and cool, flashlight keychains make a great gift that follows your recipients wherever they go when in doubt. It comes handy whenever they are in doubt in a strange place or in an ill lit walkway. There are various options available – be it in terms of shapes or sizes.
Heart Shaped keychain
The best way to express your hearty thanks and gratitude to your audience, heart shaped keychains imprinted with your message will make a great mailer gift during the season of giving
Multitool keychains
The more useful your gifts are the more will be its retention and more thankful will your audience be. These handy multitool keychains that will be a smart gift choice for any home or office  and will impress everyone especially the DIY community.
Why keychains
Light weight and easy to store and mail out without adding up to the postage charges, keychains will make a great gift choice for Thanks giving.  Budget friendly and highly useful, these logo gifts will let  you stretch your promotional dollars further. The big plus is that keychains are versatile gifts that will appease your diverse audience group, irrespective of age or demographics.
How do you plan to use custom keychains as your Thanksgiving favors? Share your thoughts with us on our facebook page.
Share and Enjoy