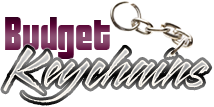 Safety And Survival Custom  Keychains Make Value Added  handouts  
Posted by admin
Posted on March 10, 2020
Safety and survival keychains have been around for a long time. With more people setting out on adventure activities like trekking and camping, the relevance of these logo items has gone up like never before. When the going gets tough, these logo keychains will come to the aid of your recipients; while your message gets the attention of everyone around.
These logo keychains will enable your audience to be prepared for any outdoor emergency without adding to the load. Every time they carry their keychains, they will have these essential accessories for a safe outdoor adventure!  No matter whether your recipients are into  hunting, fishing, camping, trekking,  hiking  or other adventure activities, these keychains are  a must-have!
Just imagine the exposure your brand imprinted on these will get in their group. These high utility keychains often get shared among the members of the group, which means your message will get a wider audience, which would not have been possible otherwise.
Different survival tools at the cost of just one
Aluminium Galway 4 In 1 Multi-Function Keychains is a great choice for campers and hikers among others. These promotional keychains bring together the features of a flashlight, compass and whistle, which come handy at times of emergencies and danger. Your message imprinted on these will get a lot of attention and appreciation.
Whistle with Compass Thermometer Keychains   not just have a safety whistle and a compass that helps in navigation but also a thermometer that will help the users to measure atmospheric temperature.
Light weight, compact and infinitely popular, these keychains will never get discarded too.  Keychains have one of the lowest costs per impressions considering the low cost and the long retention that these multi tool safety keychains enjoy. Plus, you can easily attach it to your backpack or belt to ensure a hands-free way to carry keys and the safety tools alike.
Keep your clients and employees safe at all times with these Survival keychains that they can always bank upon during emergencies. You can also choose from different models including those with screw drivers or tire gauge among others.
Finding a survival keychain need not be as hard as you thought. Browse our collection to choose a model that won't add bulk to the pockets of your recipients or weigh them down  during trekking to hiking.  Browse our complete line and choose a model that everyone will find useful.