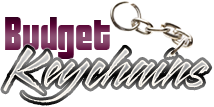 Reasons to Use Promotional Keychains as Giveaways
Posted by admin
Posted on August 31, 2023
Keychains may be ubiquitous items. However it still holds the repute of being one of the most popular promotional items among businesses. It will be interesting to know the incredible ways in which  custom keychains work  in making your brand popular.
Budget friendly
Conventional promotional strategies  like advertising on the radio or newspaper is very costly, which means they are beyond the reach of low budget marketers. In addition, the high investment in these promotions may not convert into leads at all times because of their low shelf life. People are more likely to overlook the ads that flash by their eyes in a few seconds. In addition, conventional ads are not effective in targeted promotions as  marketers cannot select the target group of their potential or existing clients to which they wish to get across their message. Thus the money that you invest might not always bring the result that you desire.
Small businesses, who may not have  a hefty promotional budget can still achieve their marketing goals with custom giveaways like keychains. According to the reports of  PPAI (The Promotional Product Association International), promotional gifts are in the sixth place among business strategies. The best part is that keychains make your recipients the best brand ambassadors of your  company.
Ideal for targeted promotions
Keychains are light weight and easy to distribute in person or through mailers. So, if you are planning a targeted distribution, custom Keychains will be a perfect choice. By getting your message across the audience group that matters to your business, marketers  are rest assured of a better return.
Budget friendly
It goes without saying that the low cost advantage is the trump card of custom Keychains as marketing tools. Marketers that are planning mass events like trade shows or mailer campaigns will indeed find custom keychains a perfect choice to promote their brand without breaking their budget. Promotional Keychains are likely to be the cheapest marketing strategy you can ever think of!
Practical
More the utility of your merchandise more will be the strength of your bonding with the prospects. Useful promotional gifts reinforce business ties between you and your prospects. You can even choose multifunctional models like flashlight keychains or bottle opener Keychains that offer more utility and more  brand exposure alike.
Visibility
Keychains always remain out and about and hence will double up as business cards for your business. A useful gift like keychain will remind the client of your company and its services with each use. The high visibility of keytags will make your brand stand out.
The axiom out of sight , out of mind  is true  in business relationships. The more visible your brand is, the better will be the brand recall of your prospects.  So, every time your prospects see these promotional items your brand will be on top of the minds of  your  business partner.
Building customer loyalty
Further, happy customers are the best advertisements for any business. By  handing out useful giveaways like keychains, marketers can also show that they care. This in turn will enhance customer loyalty  and reinforce  long-term business ties
Now that you are confident of the success of promotional Keychains, browse our collection to get started right away.