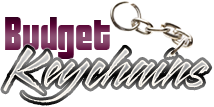 Quality Keychains Will Drive Up Your Brand Popularity- Must Read
Posted by admin
Posted on April 8, 2019
Choosing the right promotional item can go a long way in highlighting your existence in the world of business. Picking up a wrong gift could prove costly; when you are not sure of the preferences of the audience it is better to settle for gift items that are universal and can be given any time. Keychains win hands down in this genre of handouts; everyone needs these to stay safe and keep the keys organized. By handing out  branded keychains you can put your brand in the midst of your audience with confidence; keychains never go out of trend and people never overlook it. Thus keychains ensure the best for both. Win-Win
Spare a thought at your target audience
What is the event for which you intend to hand out keychains as custom gifts? If it is a mass event like tradeshows where a mixed audience can be expected, place orders for low priced models like plastic keychains. If on the other hand, you are planning an event where your premium clients and heads of businesses are expected, then look for classic models like leather keychains or metal keychains.
Stay on trend
Ideally the promotional gifts you choose should be the most trending items. Choose unique models like bottle opener keychains or flashlight keychains that offer the best value for money. It is a keychain plus a little something extra- A great way to impress your audience and get your message in the middle of your audience. Metal and leather keychains that are designed to last long make a great option to stand up for the cause of environment protection. By being socially committed your brand will get a lot of appreciation.
Let Quality Be Your Watchword
Make sure to opt for superior quality keychains that ensure more value for your customers. Promotional gifts are extensions of your brand identity and by handing out custom keychains that last long you can portray your brand in the right spirit. After all, everybody would like people to remember their brand.
Ensure A Stylish Presentation
Choosing a popular gift is only half your job done. Make sure that it is packed in an attractive gift box to create the first best impression and enhance the value of the gift.Custom Padova Metal Keychains  offered in a beautiful gift box will make a great choice.Graphite Maderno Metal Keychains that stand out for its easy open spring loaded lock and key shaped body with  sleek graphite accents will easily make one of the most modern corporate gifts this season. Packed in a black gift box, these elegant gifts will enhance your brand identity easily. Put your promotional dime on these crowd pleasers and enjoy the bragging rights for a long time.
Need more? Browse our collection and choose a model that matches your needs.