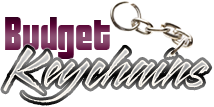 Promotional Keychains Gifts- Discover Potential Business Opportunities
Posted by admin
Posted on July 25, 2018
In today's business world, custom keychains will make a great handout during direct advertising to introduce your brand and to establish the corporate image. When you need to reach out to a massive audience comprising of people of all age groups and gender, there can't be a better gift choice than custom keychains.
An appropriate gift will leave a lasting impression in the minds of the audience and will influence the shopping patterns of the audience in a subtle manner to achieve the effect of  promotion. Keychains can be utilized as tradeshow gifts, public relations gifts, party favors, employee appreciation gifts and more. Easy to customize and distribute, keychains are well suited for all types of promotional campaigns including mailer campaigns.
As  business gifts: Custom keychains will promote your brand and message in a consistent manner, thereby making brand impressions all through its life. While billboards or news paper advertisements have only a very short shelf life, custom keychains will keep your brand right in front of the audience for a very long time.
As staff appreciation gifts: Keychains will make a great gift to reward those who work proactively. It will enhance their loyalty to the company and will go a long way in retaining the employees. Studies show that appreciation gifts will bring out the best in employees and will make them feel special.
As fund raising items: Because keychains have a low price tag, these can be sold off for a higher price to raise  fund for non profits, awareness campaigns and booster clubs among others. Customize these with your message or mascot to make it a popular fund raising item that not many people can resist.
A few interesting ways to use custom keychains
To announce new projects of realtors or car models: Hand out keychains that are customized with the latest launch news and artwork to get the maximum attention. If you are planning a mass mailer campaign in this regard, you can include these logo keychains as gifts in the envelopes to create a suspense element and to increase the chances of your mailers getting opened.
As card points: Shopping malls and banks have membership card brush points, which can be discounted in lieu of small gifts like keychains.
Custom keychains are persuasive in demonstrating the brand concept and keeping your target users well engaged. Offered in a range of interesting colors and shapes, these logo items will leave a strong emotional connection with the audience. For added impact, use combo models like bottle opener keychains or carabiner keychains that offer multiple features other than just being a keyring. No matter how you wish to make keychains part of your marketing mix, we have the most trending custom keychains in town to suit all your promotional needs.