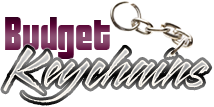 Open Your Mind to the Possibilities of Promotional  Keychains
Posted by admin
Posted on September 3, 2021
Keychains are not plain and down- right functional any more. Available in dime a dozen models, materials and shapes, custom Keychains will make a well appreciated promotional handout for your clients and customers. Add an interesting tagline, quote or artwork to turn these simple gifts into meaningful handouts that are hard to miss.
Durable and designed to withstand wear and tear from everyday use, custom Keychains can be imprinted on both sides to ensure dual exposure .Best of all, creating yours takes just a few minutes. Choose an appropriate model add your message and design and you are all set to go!
Popular and high utility promotional giveaways like Keychains can transform your brand visibility and popularity in no time! Budget friendly and easy to customize, custom Keychains are any creative marketer's dream come true!
Keys are an essential part of our everyday life so are keychains. Everyone needs these pint sized items to open/lock our home, start the car or keep the bikes safe. Keychains remain with the users wherever they go right from the moment they step outside from home or office. Custom Keychains hold a world of promotional possibilities! Losing a key can be devastating and keychains make the most effective way to keep the keys safe and well organized
Keyrings not just add a pop of color to the bunch of keys but make it more interesting and easy to spot. Keychains are the easiest way to identify the different sets of keys that people may have on hand.
Here are some popular models that can be considered
Acrylic Keychains :  Light weight, durable and colorful, these logo products will  add an element of fun to your promotions. Smooth to  touch, safe for younger audiences, acrylic Keychains are easy to customize with  intricate designs and artwork. Choose from a wide range of shapes and sizes to suit your needs.
Metal spinner Keychains: Dynamic and elegant models that will not just keep your brand in the hands of your audience but will engage the audience with it for a long time. Nobody can ever get enough of playing with these triple spinner Keychains!
Leather key chains: Available in various models, colors and shapes, leather keychains make classic gift choices for corporate events and business milestones. Your logo and message embossed on it will get a lot of curious eyeballs.
USB Keychains: Designed to serve an additional purpose than a a normal key ring, these keychains double up as a USB storage device. USB keychains will make a great handout for your employees and a  handy way to save and store their work files at easy access.
Need more? Browse our collection for more interesting options.