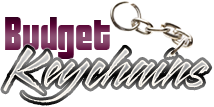 Know How  Promotional Keychains Spread Your Message
Posted by admin
Posted on August 4, 2021
Promotional Keychains are versatile, practical and above all something that people use many times every day. Your logo and message imprinted on logo Keychains will always remain in plain sight of your audience without being intrusive to make consistent impressions at one time investment.
Available in various models right from cost effective plastic models to premium range models including metal and leather Keychains, you have something special for every promotional needs. The more prestigious the event, the more valuable the keychain should be to leave the right impression.
Add- on features
Special, multifunctional Keychains like flashlight Keychains or multitool Keychains can be customized for a specific audience group like firefighters, policemen, etc. These handouts with a higher perceived value will make a great way to connect with the audience.
Versatile
Keychains will tick the boxes of both business gifts and personal favors alike. These will get a lot of appreciation as wedding favors , birthday gifts, store promotional handouts, fund raising items and so much more. No matter what your promotional event is, custom Keychains will easily fit into your marketing plan.
Let's be frank about it! Not many custom gifts can match the incredible versatility that Keychains enjoy. Popular among all age groups, Keychains will easily tug the hearts of every genre of audience. For instance, if you wish to impress the sports fans on your list, consider the sports themed Keychains like baseball Keychains or skate board Keychains among others. It will give a special reason for them to consider your brand as special.
Cost effective
While conventional publicity items can be costly and beyond the reach of budget marketers, popular giveaways like Keychains will ensure maximum value for the promotional dollars by making long term branding effect. If you have been trying out various promotional techniques with no result you can't go wrong with useful giveaways such as promotional keyrings.
Crowd pleasing
Imprinted Keychains will make great handouts to potential customers, corporate employees  and clients. You can even use it as wedding gifts or party favors. Keychains will never look out of place in any situation and that is probably the winning card of these nondescript items.
Keychains are everywhere. Everyone needs it in their lives to keep their valuable keys safe. This your patrons will surely feel appreciated if you  hand out these with high-quality promotional gifts that they need every badly. When your recipients use a product regularly, they will develop an affinity towards your brand.
Planning to use imprinted Keychains as your marketing tools? Browse our complete line of custom Keychains to choose the most trending models.