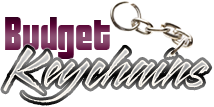 Keychains Make Everyday Reminders Of Your Brand
Posted by admin
Posted on September 25, 2018
Printed keyrings make a highly practical gift that everyone needs in their daily lives, which makes them a great way to advertise. People will see and use them several times every day and your brand on these will leave a lasting impression in the minds of your audience. Keychains are portable and compact, which will further enhance its usefulness.
Everytime your customers carry it along with their precious keysets, your brand exposure will go up manifold. Often marketers fail to bring back their customers because they fail to share their address or contact details with them. But you may ask how keychains can be different from the many other daily use items like mugs or pens? We may not carry a mug wherever we go or worry if we misplace a pen and this is what makes custom keychains a cut above the rest. They make a hugely popular daily use items because of its functional value of carrying your valuable keysets.
Here are some features that make keychains your brand reminders
Portability:  Printed keychains are portable and compact, which makes it easy for your recipients to carry around.
Visibility: A trendy keychain will enjoy a high visibility gift that often makes an engaging talking topic among everyone who sees it. Your brand and message on this will get a lot of attention without any repeat investment or effort.
Repeat exposure: The big plus of keychains is that these make repeat brand impressions and enhanced brand recognition at very low investment. Keychains enjoy a high retention and have a long shelf life unlike many other customary promotional methods like radio  spots or newspaper ads. Nobody will discard a keychain simply because they will find it easy to identify their similar looking keys on a brightly colored keychains that they have become familiar with.
Quirky designs will leave a strong brand impression
Unusual designs or brilliant colors will grab easy attention. For instance a bottle opener keychain or a flashlight keychain will promote your brand to everyone around as your customers use their keys at home, at work or during commute. That is when your brand will reach a highly curious secondary audience. Anyone who sees these attractive keychains will remember it and the message that it carries, which in turn will give your message a viral promotional effect.
There are not many custom gifts that enjoy the outreach and popularity at such a low price as custom keychains. Imprinted keychains indeed are a great way to pique the interest of your potential customers and to get them hooked on to your brand. Custom keychains make walking talking advertisements for your brand. Though keychains are small, they are used on a daily basis and get attached to the precious keys, which gives them a considerable impact.
Have you used keychains as brand building tools? Do share your experiences with us at our facebook page.