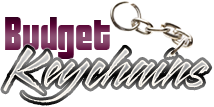 Keychain flashlights Make Every Day Carry Items That Nobody Can Resist
Posted by admin
Posted on November 14, 2018
Everyday Carry (EDC) items refer to essential items that people need anytime and can be easily carried in their pockets, purses etc. Though this term is more popular among survival communities, but has become a common jargon in mainstream conversations these days. There are some items that will make you feel safe and reassured while on the move or during the daily tasks. It is wise to keep these logo items on hand.
One of the most common choices in every day carry items is probably flashlight keychains going by its popularity. Still on fence? Here are some reasons that make a keychain flashlight a perfect promotional gift choice.
Everyone Needs a Keychain Flashlight
As the keychain flashlight is attached to your keys your recipients will have a flashlight wherever they go. Light weight and compact, these won't take up much space and are easy to carry around in bags or purses.
Be Prepared for Emergencies
Emergencies can happen anytime, anywhere and the best way to stay prepared and on guard against any untoward incidents is to be well prepared. An extra source of light will make the situation less dangerous and easily manageable. Flashlight keychains will let people feel secure in the car parking spaces, dark alleyways and the deserted village roads.
Find Things easily
Probably the biggest advantage of having a light in hand is to find things that from between car seats and other spots. Just imagine the countless number of times we all have strived hard to find those coins, jewelry or keys that slip off to dark and ill lit spots and areas at home or on the move. These handy EDC keychain will help you identify and retrieve your lost treasures easily. Needless to say, your brand and message on these will get a lot of attention and appreciation from not just the recipients but everyone around.
Countless models to consider
The best part is that keychain flashlights are available in a range of interesting models and price rates, which makes it easy for marketers to employ in the most effective way possible. Promotional round simple touch LED key chain is a simple yet effective handout to display your brand and message in front of the audience. The attractive price rates will make it a great choice for mass events like tradeshows and mailer campaigns. Bulk orders carry the best discounts as well, which further makes it a value added addition to their marketing mix.
Super Bright LED Flashlight Swivel Keychains The quirky shape and brilliant colors of these keychain flashlights will indeed make heads turn. The carabiner feature will make it easier to carry over bag straps or belt loops. It can be employed for gifting during tradeshows and other mass promotional occasions at low costs.
We have a lot more to offer in these best and brightest gifts that will make your brand a champion. If you have some tips of using custom flashlights, do share at our facebook page.
Share and Enjoy