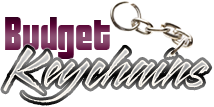 Imprinted Keychains- Put Your Brand On The Move
Posted by admin
Posted on November 16, 2018
Keychains will sneak your message right into the middle of your target audience thereby ensuring maximum brand visibility. While most conventional advertisements like billboards can bring brand conversions only if your target audience happens to see your message, keychains will literally put your brand right in the eyespan of your audience. Your recipients will be carrying your brand wherever they go, which means your brand will get a wider secondary audience without any repeat effort or investment.
Broadcast your branding message with promotional keychains and get a wide angle display at easy rates. These small and cost effective marketing tools will grab attention of anyone who sees it. Everyone needs keychains in their daily lives. Right from starting their vehicle in the morning hours to locking the home, opening the office cabinet and more, just imagine the number of times, your recipients will be seeing your brand on their keychains.
Keychains are available in a range of models including carabiner keychains that can easily be hung on backpacks, belt loops or purses. A trendy keychain will easily make a great talking topic and wherever they are placed, they will grab the undivided attention of the world around.
Offered in a range of models, styles and materials, keychains will allow a wider elbow room to choose the most appropriate model to please your audience. While custom leather keychains will be more suited for professionals and your regular clients, plastic keychains are more suited for a younger crowd and to promote fun events like concerts. Sports themed keychains can be employed to promote sports leagues and clubs and to enhance your brand popularity among your audience.
Combo keychains like light up keychains or multi tools keychains are ideal for those adopting an active life style. Choose models that complement your business line to make it easy for your recipients to relate to your brand. For instance, a house shaped keychain is the best custom gift for realtor companies and housing projects. Pharmaceutical companies can use pill box keychains to spread their message and to grab the attention of their health conscious audience.
Personalized keychains are budget friendly handouts, which make them well suited for mass events like tradeshows, conventions and events. Keychains always stay well exposed- be it in the hand, at the car or on the office table, an attractively customized keychain will never fail to leave a lasting impression. No matter whether you plan to use it alone or along with other custom gifts, these logo items will never fail to work for your brand.
Marvelously versatile and always popular, custom keychains make great handouts for anyone and everyone. Have you been using custom keychains as your logo items? Do share your experiences with us at our facebook page.
Share and Enjoy