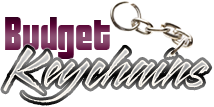 Imprinted Keychains – Perfect Handouts for Everyone
Posted by admin
Posted on June 18, 2021
Imprinted Keychains are so versatile that it can be incorporated into any marketing plan with ease. From an essential hand-out at events to the perfect employee induction gift and thoughtful thank you gifts, custom Keychains will keep your branding in plain sight of the world outside. Keychains are never overlooked or forgotten about  as it keeps the important keys of your recipients safe and well organized.
Offered in a variety of shapes and sizes, ranging all the way from USB Keychains to power bank keychains and even antimicrobial Keychains, these pint sized logo items indeed hold a lot of promotional power. Stress ball keychains help relieve the day-to-day stress of the busy lifestyle of your clients while putting your brand on a wide display.
Branded keychains have become a staple at exhibitions and trade shows thanks to its high utility and low price advantage. It is hard to measure the impact of custom Keychains as these logo items will get your message straight onto your prospects' hands.
Reusable and practical, custom Keychains imprinted with your logo and message presents a huge opportunity to increase brand awareness among the clients and catch the eyes of many people. Fully customizable and available in a range of colors, materials and sizes, Keychains indeed make suitable handouts for all.
Classic models like leather keychains and metal Keychains make elegant gift choices for high profile business events and  long term clients and employees. Your logo laser engraved or embossed on these keychains will leave a lasting statement in the minds of your audience.
Immensely popular all-round the year, keychains are not influenced by changing fashion trends or seasonal twists as it is something everyone needs in their life. On an average, a person may have 3-4 Keychains in his possession for his office keys, car keys, home keys and more. So, you can imagine the exposure your brand imprinted on these Keychains is likely to get during its shelf life!
Combo Keychains  are  far superior than ordinary Keychains and make  a top favorite in promotional circuits for its added utility.  Some of the interesting models that can be considered include bottle opener keychains that double up as a bottle opener apart from a keychain. Ideal as giveaways for bars, clubs and whiskey tours among others, these logo items make interesting collectibles as well considering its quirky shapes and colors.
Need more ideas? Get in touch with our sales team today and we will be more than happy to assist you with any inquiries.
Share and Enjoy