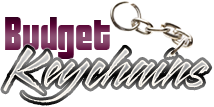 Get Your Promotional Campaign on Track with Custom Keychains
Posted by admin
Posted on September 10, 2021
Popular custom giveaways like Keychains improve the persistence of your marketing campaign and keep up the momentum.  To keep the branding campaign alive and interesting is probably one of the most difficult phases for marketers. A slowdown in promotional pitch would mean that your prospects may wander away from your brand.
In a highly competitive market where countless brands vie to get the biggest customer pie , it is easy for  your audience to get distracted. A persistent campaign is the bedrock of an effective promotion that will make loyal customers. That being said, maintaining the momentum of branding campaign may be easier said than done. After the initial interest and adrenaline rush, your message is likely to be forgotten by the prospects as they get along with their busy lives.
 To turn the wavering prospects to loyal customers, you may need countless follow-ups and subtle brand display to keep them engaged with your brand. The moment, lethargy sets into the marketing pitch even the best laid plans can go for a toss.
This is where the potential of giveaways like custom keychains is realized. It will keep your message right in plain eye sight of your audience without being intrusive. Marketers can use custom handouts cleverly in their campaigns to fuel their marketing strategy.
Everyone likes freebies and, and if it happens to be something useful like Keychains, then you have the right mix of good marketing and customer appreciation. Everyone needs Keychains to keep their keys safe  and these practical handouts will go a long way in increasing the recall value of your brand.
You can do wonders with a branded key tag that even the most well-designed sales pitches may not be able to do.
Budget friendly  and effective
Keychains start from prices as low as a few cents. So, even when you plan a mass promotional event like mailer campaigns or trade show, you can confidently use custom Keychains to make your money go a long way.
A thoughtful gift at the end of a meet
Apart from being utilitarian and trendy, custom Keychains will remind your clients of your business and ensure your campaign never loses steam. Choose multi- functional Keychains like bottle opener Keychains or flashlight Keychains that are much more than an ordinary key tag.
So, every time your recipients use these Keychains to access keys or to make use of the other functionalities, your brand will get a wide angle display. More the utility, more will be your brand visibility!
Be the first to share and spread the post on your favorite social channels.
Share and Enjoy