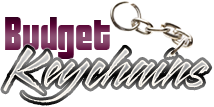 Get Keyed Up With Custom Keychains For American Heart Month!
Posted by admin
Posted on January 17, 2020
February has many events to raise a toast to our hearts! It is not just famous for the romantic Valentine's Day but is equally well known for being the American Heart month or Wear the Red month among others. So, if you have been looking for one of the most appropriate logo items to reach out to your customers and to convey your message, look no further than custom keychains.
Just think like this. Everyone needs keys in their daily lives and these custom keychains will not just help them keep their keys well organized but also grab a lot of eyeballs on to them. Small and portable, these are easy to distribute and won't take up much space for you to store till the forthcoming promotions. Why not get keyed up for the awareness campaigns for the American Heart Month and draw the attention of your audience towards heart diseases, which is the top most killer disease in the country.
So, if you are looking for a handout for your clients or employees on this occasion, check out these heart shaped keychains. Your recipients will surely love these practical items and every time they see these, they will be reminded of the importance of taking good care of their hearts! These budget friendly gift ideas will also make great options for fund raising events and promoting businesses like health care centers and doctors offices can make use of these logo gifts as mailer campaign gifts.
Here are some of the most popular heart shaped keychains that can be considered for your promotions.
Hearts shaped acrylic keytags : These 2.12 Inch custom printed heart shape acrylic keytags make a great promotional giveaway for heart health centers, and charity events as these will let your brand get closer to the hearts of your recipients for your compassion and commitment.
Heart shaped metal keychains These customized cuore heart shaped metal keychains make guaranteed value builders and you can count upon them to mend and manage relationships with customers. These polished metal chrome keychains are offered with gift box and stands and can be used for promoting blood donation drives, heart health programs and more.
The best part is that these adorable keychains can also be employed for some of the other events in February like Valentine's Day. Check out these heart shaped keychains LED that make a memorable wedding gifts and bridal shower party favor for all those couples, who are trying to impress their guests with purposeful small gifts. Imprint your wedding date, initials or artwork on these custom leather look wedding keychain favors. Affordable and adorable alike, these logo items will remain close to the hearts of your guests for a very long time due to its unique leather look make up and LED bling!