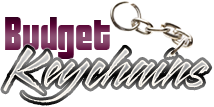 Five Advantages of Using Custom Keychains in Business Promotions
Posted by admin
Posted on September 11, 2023
It is a no brainer why keychains make effective promotional tools for businesses! Cost effective, useful and available in an exciting range of models, custom keychains make power packed promotional items during trade shows and fundraising events.
Functional
Everybody needs multiple sets of keychains for their home, office and on the move. Apart from keeping the keys safe and easily identifiable, custom keychains even double up as fashion accessories and collectibles. Just imagine the exposure your brand will get, every time your recipients carry these keychains around
When you choose giveaways like keychains, you can help your prospects to keep their keys safely without misplacing them. Did you know that keys happen to be one of the most misplaced items in  every household? In addition, a unique, branded keychain will make it easier for people to recognize their keys if they lose it.  Likewise, it makes it easier for them to distinguish their keys from that of other people with ease and prevent a messy mix up of keys.
Visibility
Branded keychains  imprinted with your business logo will stand out from the generic keychains and will draw immediate attention. Thus custom keychains make an incredible addition to any marketing campaign. Every time someone sees these key chains with your logo, they will yearn to learn more about your brand even if they are new to your business.
Countless models
Custom keychains are available in various interesting models. Whether you wish to choose classic models like metal keychains and leather keychains to  multipurpose models like bottle opener keychains , you are rest assured of an amazing brand display. Combo models enjoy better utility and hence will ensure better visibility for your brand.  Choose interesting models of keychains to interact with your audience in a fun way.
Keychains are also available in various interesting shapes that complement your branding theme. For instance, a house shaped keychain will make a tell tale reminder of your realtor business or home maintenance services. Likewise a  horse shaped keychain would be the best giveaway to advertise horse racing or equestrian events.
High retention
Let's be frank about it! Most people seldom replace their keychains as long as they work, because as the users grow familiar with their keychains , it becomes a an easy way to identify a specific sets of keys. Thus custom keychains will make a proven way to advertise any brand and to impress any audience group, regardless of age or gender.
Trendy combo keychains combine several tools anybody would find handy in their daily life, in contrast to classic keychain designs, which are solely made to hold keys. Select from various models, such as bottle opener keychains, multi-tool keychains, or flashlight keychains, to improve the standard of living and convenience.Tangible giveaways like keychains will easily establish a positive connection with your audience.
Versatile
The best part of custom keychains is its incredible adaptability to fit any promotional plan. They make fantastic alternatives to thank you notes and business cards. Plus they will even add a fun twist and give a new dynamics to low cost marketing.
So, how do you plan to use keychains in your marketing? Share your ideas with us in the comments section below