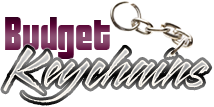 Engraved Keychains Are Great Corporate gifts
Posted by admin
Posted on March 15, 2023
Among  all the corporate executive gifts, a metal keychain will obviously make a classic corporate giveaway.  High quality laser engraving  against screen printing will create an air of authority. Every time your clients use these custom keychains to access keys, your brand on it will definitely get a lasting impression.
Custom Engraved keytags  Are Now Mainstream
The possibilities unfurled by laser engraving technology have indeed made high quality metal keychains popular among the masses. It is not a privilege of just the special few.  Ideal as business gifts and personal favors for weddings, anniversaries, holiday season and more, keychains will thus easily fit into any marketing scheme with ease.
Order in bulk to get the lowest cost advantage
Order in bulk to get the best deals so that you can choose something elegant  like metal keychain  for high-value clients and prospects . So, if you thought a modest budget may come your way while reaching out to your premium range of customers , you will have  a pleasant surprise with custom metal keychains
Permanence
A quality metal keytag with laser engraving  can have a very long useful life. The best part is that your logo laser engraved on keytags will remain fresh for a long time as it will not fade easily . This image is permanent as the imprint details are etched on the surface by the burning action of laser beam.  It reduces the possibility of your images fading due to scratches and everyday usage.
Elegant corporate gifts for all events
Metal keychains are available in various models and are available in low minimum orders. So, you can choose a model that will match your theme, customize with your message to get ready for promotions. Laser engraving will indeed impart a high end class to even something basic like a keychain .  Being popular across all types of audience groups and demographics, custom keychains will never be a misfit.
Easy to distribute
The light weight and compact design of keychains will definitely make it easy to distribute in person or through mailers without adding up to the postage expenses. Ease of distribution of metal keychains has obviously made it one of the most popular promotional items, contest prizes, corporate gifts, fund raising items and more.
Useful
Further, the reason behind the iconic popularity of keychains is that people use it everyday. Afterall , it is something that everyone  needs in their everyday life.
Attractive
In addition, keychains are available in a wide range of interesting models that will attract the users, be of use to them in their everyday lives and above all as something that stands as a classic representation of your brand.
Affordable
The trump card of keychains is the low cost advantage that keychains enjoy.  So, you do not need a big budget to incorporate custom keychains as promotional merchandise. Moreover, you can even choose from an assortment of models to enhance your gift experience. Come up with some nice ideas to get the best outcome from custom keychains.
For more ideas, reach out to our team for inspiration