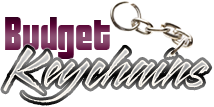 Custom Made Floating Keychains – Stay up and kicking
Posted by admin
Posted on June 20, 2019
Summer season is on and our holiday thoughts revolve around the sandy beaches, outdoor fun, pool parties and boating trips.  Indeed you are yet again in the warm summer days when you think "today is a great day to go boating."
For most people summer fun would undeniably boil down to angling holidays and water activities that will leave them chilled and relaxed. And the first thing that comes to your mind will be the floatation devices. But what about your keys? Have you ever thought what if you drop the keys by accident in the water? It will ruin the day and can cause you tremendous loss. So, why take chance? Luckily we have just the thing that you may need- floating keychains.
Custom floating keychains make a trendy way to keep keys safe from drowning all the while keeping your brand in plain view of your audience. It makes a great handout to promote marina, swimming club, or any other water activities. Offered in multiple color choices, these keychains have a generous imprint space for your logo and message. As these custom keychains float in the water, there is no need to worry about keys getting lost in water.
Your recipients will surely thank your brand for having picked up this useful handout that will keep them safe and trouble free even when they are in deep waters. Made of Polyurethane foam, these buoyant yet sturdy keychains can be imprinted with your brand and message on one side or both sides. Each floating keychain includes a metal tassel.
The more you order, the more you save! Bulk orders carry the best deals. So, if you have some big promotional plans in your mind, look no further than these logo items. With your logo floating on the water, everyone will remember who saved their keys and their holiday!
Obsolete marketing gifts do not cut ice with your audience. Why not handout gifts that is interesting and trendy like these custom-made floating keychains to your audience to earn their undivided attention? Highly functional, budget friendly and fun, these floating keychains will give a lot of exposure for your brand even in high seas!
Last but not least, these promotional keychains will make a compelling banter topic and will make your message the hottest topic in town. Everyone will be tempted to know from where they can get a similar keychain. The result- enviable word of mouth publicity for your business!
Are you planning to make these trendy keychains your swag? Share your ideas and thoughts with us on our facebook page.