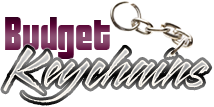 Custom Keychains – The Best Brandable Gifts That Fit your Promotional Budget
Posted by admin
Posted on April 23, 2019
Branded promotional items will make part of an overall marketing plan for businesses- both small and large. Promotional items range in prices from pennies to hundreds of dollars and include a lot of items of all possible genres. However to get the best return for the promotional investment it is important to put your brand on a truly useful item that will be retained for a long time. Make sure that your promotional items match your corporate image. Custom keychains make a great choice for promoting all types of events and brands
Consider the following points
Keychains have a generous imprint area for your brand and message. Make a clever use of it to place your brand and artwork for the best visibility.
Keychains remain in plain view of your customers for a long time and will not get tossed into the inner drawers, never to be used. By getting these highly useful promotional items with your brand and message, you will make consistent brand impressions at one time investment.
Elegant models like metal key chains will highlight your brand identity and credibility easily and will enhance your reputation.
Keychains are everywhere. Most people have several keychains at home, office or on the move. Your brand on these keychains will get a lot of exposure day in and day out. The best part is that your message on these keychains will get a subtle promotion without any marketing pitch.
Being light weight and compact, keychains make perfect items for mailer campaigns without the need for special packaging or expensive postage. It can be send along with your business mailers or greeting cards to add a personal touch to your campaign.
Keychains are easy to store and transport to tradeshows and conferences easily as they do not involve warehouse expenses or additional shipping costs.
Keychains are perfect for multi-colored graphics. Being durable and well retained, your logo won't fade or wear off over time.
Keychains offer a lot of choices and price rates that start from just over a few cents, which make it easy to include these in any marketing plan.
Keychains are not gender specific or season specific and are practical items that will continue to promote your business year after year.
Handout your  potential clients these high quality promotional items that will not only increase your bottom line, but will also improve your brand image as well. Planning to use keychains for your upcoming event? Do share your tips and ideas with us at our facebook page to join an interesting discussion.
Share and Enjoy