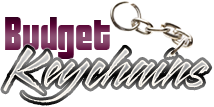 Custom Keychains Make Great Gifts For Fraternity And Sorority Evens
Posted by admin
Posted on February 28, 2019
Keychains are everyday items that can be used not just as promotional items but team spirit items for college fraternities, booster clubs and sports leagues among others. College fraternities help to shape the social lives of students and will inspire the students to give back their knowledge to the community. Fraternity events have a special place for any college student as it will create fond memories and strong ties. Keychains will make perfect custom keepsakes that the students will be proud to carry.
Fraternity and sorority members who excel in academics can be recognized by handing out imprinted keychains that will inspire others to strive harden to achieve these milestones.  Finely crafted metal keychains will make a great option to consider. Offered in a range of interesting shapes and models, these keychains will carry your message and artwork in style and will stay in plain view of a decent crowd every other day. Keychains can be imprinted with the location and date of event, which is sure to be carried for years. Circular Metal Keychains will make a smart choice considering its smooth and sleek design and ample imprint space for your message and Greek letters! Hanford Metal Keychains that bring together leatherette and metal design is another interesting model to consider.
Tokens of Appreciation
Fraternities and sororities help the college students to forge strong community ties and a passion for helping those in need. Custom keychains can even be employed as fund raising events to source funds to enhance the quality of the less privileged members of the community. The high utility value of keychains make them incredibly popular fund raising items that not many people can resist.
Organizing fundraisers for charity, spearheading community beautification projects, and working to improve the lives of others are some of the things fraternities excel at – and for which members are to be commended. The best part is that the cost effectiveness of keychains will make it easy to create a new design for each occasion and your members will simple love to add more of these keychains to their proud collection.
A well cherished reminder
Custom keychains will make delightful reminders of the event that will be cherished for a life time. Having a few custom keychains as their testimonials of achievements make the members feel special and they will be proud to carry their Greek letters on a fine quality custom key chain wherever they go!
Have you considered keychains as handouts during sororities? Do share your experiences with us at our facebook page to join an interesting discussion.