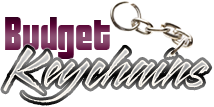 Choose Custom Keychains That Match With The Color Theme Of Your Events
Posted by admin
Posted on August 30, 2016
Without colors, our lives would have been so bland and boring. To make the right impression in the minds of your audience and to draw the biggest crowd, you have to plan colored events. So, how to choose the right color scheme for that special event?
First things first
Colors that you choose should stand for your brand identity and character of the company. Though you can let your creative juices flow, make sure to stick to these basic guidelines while choosing a color theme.
Colors can highlight your message and will leave a lasting impression in the minds of your customers. Colors create different moods and set off different emotions.
Some of the colors that can be considered include the primary colors of red, blue, green, yellow, purple apart from the classic favorites of black and white.
Red themed events
Red color evokes a sense of excitement, passion and energy. So, if you are planning an entertainment event, concert or a Valentine's Day event, this color will make a great choice.
Some of the custom keychains for red themed events include
Palm Tree Bottle Opener Keychains The bright color theme and multipurpose applications will make it useful as a key holder and drink ware and a fashion accessory. These crowd pleasers are perfect options for mass mailer campaigns.
Blue themed events
Color Blue signifies a sense of intelligence, loyalty and command. If you are planning a product launch, a blue themed event will be a good choice.
Mini Bottle & Can Opener with Keychain Rings – Royal Blue and Flip Flop Bottle Opener Keychains – Royal Blue are great options to consider. Imprint your logo or message on these combo gifts that make excellent keychains and bottle opener alike and see how your recipients will raise a toast to your brand everytime they see these.
Green themed events
Green signifies nature, optimism and a new beginning. Green color themed event is great for health or beauty related industry.
Aluminum Tepee Bottle Opener Keychains- Green will be a perfect gift idea. One of our best sellers, these logo items will fit the bills of gifts for both individuals and businesses.
Yellow themed events
Yellow represents joy and celebration and if you are planning a Halloween themed event or a fun party, yellow could well be the choice.
These Dual Function LED Blinking Light Keychains – Yellow will leave your competitors blinked and will put your brand under spotlight at a low investment.
Purple themed events
A conventional color for the entertainment industry purple is daring and mystical.
Oval LED Keychains- Purple will get used at office, home and even during travel as not just a keytag but also a handy source of light!
Orange themed events
Orange stands for confidence of competition and energy. Tri-Function Blinking Light Keychains – Orange which represents functionality at its best will make a great choice.
Black and white themed events
Great for night time events and parties, this color scheme will instantly grab the attention of everyone around in no time. Aluminum Bottle Opener Keychains- Black that can be easily employed as a key holder as well as a bottle opener during parties or on any regular day will be a perfect gift idea in this color theme. Dude it with these Whistle Light Keychains – White that will light up your messages and make well heard all at once.