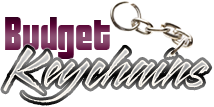 6 Benefits Of Using Custom keychains
Posted by admin
Posted on April 30, 2020
Many advertisers seek budget friendly custom gifts that make impressions and boost their brand image.  One of the most popular choices in this genre of promotional items is custom keychains. Designed to match the needs of everyone, keychains stand out everywhere and are often on the move.
Promotional keychains enable marketers to target a much wider audience. Being relatively inexpensive, these are well suited for mass events like tradeshows and mailer campaigns.
Here are some of the practical benefits of using keychains as a marketing tool:
High visibility imprint area
Keychains have a prominent imprint area that will grab easy attention.  Marketers can get creative and imprint the preferred artwork or logo in an appealing and fun way.  You can explore various imprint options like de-bossing or laser engraving according to the model of keychain that you plan to use.
Reach
Keychains have the potential to be seen by hundreds of different people every day as your prospects go about their daily business.  Whether they carry it in their hands, tag it in their belt loop or toss it on the work desks, an attractive keychain will easily turn heads. Keychains are always on the go and used in different locations, which means that your message imprinted on these will be seen by a much bigger audience than you envisage.
Infinite choices
Custom keychains can be customized to make it befitting for a specific occasion. For instance, leather or metal keychains make classic choices for special events like milestone events. Your logo and message on these will get a prestigious display among your elite league of customers . A stylish keychain will make a great talking topic as well and you will be surprised to see how fast your message spreads to a wider audience.
Custom  keychains  in corporate colors is a great way to make your potential customers engage with your brand. Choose from a wide range of material choices like sturdy acrylic or plastic models to suit your theme.  Value added models like bottle opener keychains or flashlight keychains have always been the biggest crowd pleasers.
4.Cost effective
Keychains are a relatively inexpensive investment. You can include as much or as little information as needed on these everyday items while remaining within your budget.
Versatility
Imprinted keychains can be used to promote any business effectively and reach out to every genre of audience.  Nobody can resist these popular giveaways that are here to stay with us forever.
Retention
Keychains get used for a long time , have a long shelf life and are rarely replaced. For most people, keychains double up as lucky charms, style accessories or an extension of their personality. Everyone loves to flaunt a stylish keychain and your logo imprint will make it one of its type and more value added!
Looking for a great mobile marketing tool that is easily seen when out and about? Keychains could well be the answer. Shop right away!