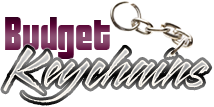 5 Features to Look for in Custom Keychains
Posted by admin
Posted on May 31, 2022
Keychains are designed with the basic purpose of keeping the keys safely; however  there are many interesting keychain  models that are much more than that. Available in various sizes and models, keychains will meet the branding needs at easy budget.  Thus, you can choose to buy custom keychains  which suits your tastes, needs and budget.
Portable and light weight, custom keychains will get your message across to a large audience. Here are some features of keychains  to look out for while choosing promotional keytags.
Check Out These Features When you Purchase
Durability
Make sure to invest in a good quality keychain  that will last long and perform ceaselessly . As keychains will have to withstand the rough and tumble or every day use, it is recommended to put your promotional dollars on sturdy models that won't give away quickly.
Some of the models that can be considered include metal keychains, acrylic keychains or leather keychains. If you are looking for something unusual, choose floating keychains , flashlight keychains or bottle opener keychains – to list a few.
Budget friendly
Keychains are easily giveaways with one of the lowest costs per impressions. The low cost advantage come handy while planning mass events like trade shows and mailer campaigns. By ordering in bulk, your custom keychains will literally cost you next to nothing.
Keychains never go out of trend
As keychains are basically functional, you can choose to buy these accessories in bulk for all your upcoming events. Everyone will find keychains useful handouts; so even when you hand these out often, keychains never fail to pique interest in the minds of your audience.
Choose from a wide range of colors and designs to suit your promotional theme If you think that the colors and style of functional gifts like keychains are  not important, you could be in for a surprise. It is sensible to invest in brightly colored keychains that will standout in style. Your logo and message will show up against the bright background to people around.  
Fun to customize
Make the most of the high visibility imprint space of keychains to feature your brand and message effectively.  Choose an appropriate customization option like laser engraving, embossing or screen printing depending on the material of the keychains that you choose. Small as they seem, keychains offer sufficient branding opportunity!
Choose trending models
Keychians have indeed come a long way from being plain and bland to meet the life style needs of  today's digital world. For instance, models like USB keychains or speaker keychains will surely appease the digital crowd and  give them an added reason to carry keychains for something more  than accessing keys!
Wish to make logo keychains your branding tool? Browse our complete line of keychains to suit a model that you will find interesting.