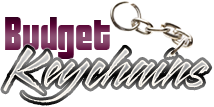 Know Why These custom Bottle Opener Keychains Are Essential
Posted by admin
Posted on May 2, 2016
In today's market, there are a lot of options to choose from one promotional tool. One example is the promotional keychain. You might get overwhelmed with the designs and styles because there are so many to choose from. Being able to have many options has an advantage and a disadvantage. The advantage is that the options have become wider. There are so many promotional keychains now that you can choose from which for sure you will find something with will exactly fit to your preference. The disadvantage is that having too many options will lead you into confusion which will consume your time to choose the exact one you will be using for your promotional campaign.
A keychain maybe small and simple but it has so many advantages. A few of it are listed below:
It simply organizes your house keys or car keys.
It does not consume space due to its small size
Keychains are smaller than an adult's hand which makes it easy to hold and easy to bring anywhere. It can be easily kept inside a pocket.
It does not go out of style
It has been around since the 1950's though there are modifications made such as the design and style but its function remains the same.
The good thing about our promotional Bottle Opener Keychains is that it serves a dual function. It can be both a keychain and a bottle opener. These are perfect giveaways for outdoor promotions especially during summer time. So as to keep your promotional campaign fun and upbeat, we have come up with a few designs and styles under our bottle opener keychain category.
If you prefer something simply and plain, we have these promotional keychains:
•Custom Keychains With Slim Bottle Opener – Black
•Promotional Large Imprint Area Bottle Opener Keychains
•Personalized Keychains With Twist-Top Bottle And Can Opener – Black
If you love animals, run a pet care business or want to spread awareness of pet abuse and share your love for animals through your promotional campaign then the following models are perfect for you:
•Custom Imprinted Horse Head Shape Bottle Opener Metal Keychains
•Custom Bear Shape Bottle Opener With Animal Keychains
•Custom Goat Shape Bottle Opener Keychains
If you are into sports then these keychains are the ones you need:
•Customized Bicycle Shape Bottle Opener Keychains
•Personalized Tennis Racket Shape Bottle Opener Keychains
•Promotional Runner Shape Bottle Opener Sports Keychains
The promotional keychains mentioned above are just a few of our collection. You may visit our website to check for more options. All of these keychains can be customized. You can have your business name or logo either imprinted or laser engraved on these promotional keychains. All items are made of lightweight and sturdy material to last long. Plus, everyone will keep these promotional keychains because of its uses. To prove that, a study showed that among those who received a promotional item, 92% of them kept the item due to its usefulness. Investing in these promotional keychains will give you a long term promotion for sure.
Share and Enjoy