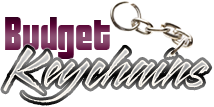 Aluminum Bottle Opener Keychains- A Great Holiday Gift with A Budget Friendly Price Tag
Posted by admin
Posted on September 27, 2018
Bottle opener keychains that are laser engraved with your brand and message will make an effective promotional item anytime, any place. Offered in a range of variety of colors, bottle opener keychains are budget friendly items that will make highly potent items in the advertising campaign. An ideal promotional item is something that the public needs and will use regularly and bottle opener keychains make a high utility promotional item that will ensure consistent impressions for your brand.
These logo items are easy to carry in a pocket, purse, or car glove compartment and are always needed in the kitchen or barbecue area. Everyone uses them and these logo items need to be kept in different areas. Versatile and highly practical, Aluminum bottle opener keychains can be used to promote all types of businesses and brands and not just beer brands, restaurants or soft drink brands.
Promotional items
Bottle opener keychains are found to be very effective in promoting sports goods stores and camping supply businesses because your recipients will find it easy to carry keys and the much needed party staples all at once. A bottle opener happens to be a ubiquitous item that everyone needs but most people forget to purchase for themselves, which means anyone who gets this logo item will find it highly useful.
As team spirit items
Bottle opener keychains make great team spirit items for sports teams as well. Choose a model that matches your team color, customize it with the team mascot and tagline along with your brand and see how these keychains will encourage team pride every time they use these keychains to open their lockers.
Mailer gifts
Mailer campaigns make an incredible part of New Year promotions for everyone. Light weight and flat, bottle opener keychains will make a clever way to add a surprise element to your mailers and to ensure that the mailers get read!
Holiday gift bag items
These logo items can be used as a holiday gift basket item or door prize with other items. You can even put some of these budget friendly items in a fish bowl on your office counter for your customers to take home. Choose a color that best sets off your company identity!
By ordering these custom keychains at the lowest rates you can ensure the best discounted prices, and deals, which means that you can shop for these incredibly popular keychains at ridiculously low prices.