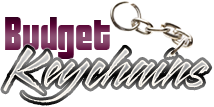 How Branded Keychains Can Benefit Your Business
Posted by admin
Posted on March 8, 2021
Thinking of new ways to promote your brand when you might have ran out of all of your initial list of ideas? Put aside the stale promotional gifts aside during the outdoor season and think of interesting and practical handouts like keychains! To keep your brand image fresh and engage the prospects it is always vital to keep up the marketing tempo to impress your customers.
Versatile and durable Keychains
Branded keychains open a gateway to maximize brand awareness whilst leaving a lasting impression on your customers. Ideal handouts for schools, estate agents, marketing firms, and many more, promotional keychains help you build your brand image. Design an appealing keychain that will turn heads every time someone walks past, while enhancing your brand visibility.
Make use of the high visibility imprint space on keychains to showcase your brand to everyone who happens to see it. Your strategically placed design will draw the attention of people around as the recipients carry these unique, branded keychains to supermarkets, office or picnics. Afterall, everyone carries keychains wherever they go!
The Average Number Of Impressions Branded Merchandise Makes
Custom keychains not just put your brand in plain sight of your recipients and the world outside but help you spread the word about social media campaigns, sales and festivals. Low in cost yet high in utility, logo keychains make great handouts for nonprofits, budget marketers, mass mailer campaigns and other such events.
Budget friendly
Custom keychains are ridiculously cheap compared to other customary marketing tools like banners and billboards and will  help you save big on your promotional dollars. Thus keychains make a great handout for businesses on a tight budget.
Tangible gifts
Tangible and real gifts like keychains are more memorable than online publicity or something short terms like a gift coupon. Customers will be reminded of your message and the event where they got this handy item every time they see these logo items. Make a statement by customizing it with your brand and message, which in turn will further encourage the recipients to use these key chains more often.
Style and substance
Keychians bring together style and substance effectively. Everyone loves freebies and  useful products like keychains are well awaited. A great way to add style to your keychain  is adding a funny message, mascot, an engaging call to action message or tagline. It will help people to recognize your brand from a distance.
Top Tip: Keychains are light weight and small, which make it a perfect choice as tote bag inserts and gift bag items. No matter whether you wish to use logo keychains as stand-alone gifts or as part of combo gifts, these logo items will never fail to work for your brand.
How do you plan to use custom keychians as your promotional items? Share your thoughts with us on our facebook page.