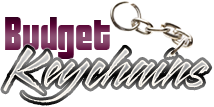 Create A Buzz For Your Branding Campaign With Custom Whistle Keychains
Posted by admin
Posted on October 25, 2016
Everyone loves freebies and studies have also proven that customers show more inclination towards brand that hand out gifts than those that don't! However, most marketers are clueless when it comes to the most popular promotional gifts that they should employ during marketing. That is why functional gifts like personalized keychains score a few brownie points. Nobody can resist these logo items as everyone needs it in their daily lives to keep their keys well organized. However, gone are the days when keychains were just rings to hold the keys as these days keychains come with various additional features like whistles that enhance its popularity.
Custom whistle keychains make a useful safety kit item that comes handy during emergencies. Be it during earthquake, flood or other emergencies, having a whistle at hand will make a difference between life and death at times as these logo items will help rescuers find your recipients if they are trapped under rubble after a disaster. The high-pitched sound of whistles is easier to hear than the human voice. Your recipients will also find these innovative gift items useful while they are walking alone at night, rallying a group or during a fun sports event.
For outdoor enthusiasts, these keychains will come handy when they need help in the event of an accident or injury. This will help them signal and be rescued.
So as a business owner, how these humble items can be of benefit to you? It brings together the two most useful items of a keychain and a whistle that people may need any time anywhere. So, by handing out these highly functional items imprinted with your logo and message, you are not just promoting your brand but providing your users something that will ensure their safety and well being even in emergencies.
Here are a few of our products under our printed whistle keychains section.
Custom Whistle Light / Keychains: These make safety tokens by offering a whistle light and keychain. It makes a perfect gifting choice for hospitals, fundraising events, emergency services, tradeshows, medical camps, summer camps etc. It can be managed within purses or bags or over belt loops by tucking swivel keychain. Every time your recipients use these logo items as a light source, key or an attention grabbing whistle, your message will grab their attention. Low in cost, yet high in popularity, these custom gifts will make perfect gift items for mass mailer campaigns and tradeshows.
Whistle With Compass, Carabiner & Thermometer Keychains: Promotional whistle with compass, thermometer, keychain and carabineer allows marketers to make larger-than-life impressions on the marketing scene and bears high utility value. It can be included within travel kits or emergency kits or even used during regular travel. It makes a great choice for budget marketers to reach out to their audience at easy rates. These combo gifts that bring together some of the most essential tools in daily lives will enjoy a long retention and continue to make consistent impressions with just one time investment.
Customized Whistle With Carabiner Keychains These make perfect safety items for auto emergency kits, camping kits and more. This multipurpose keychain can easily clip your brand name and details over purse, backpack or bag and in case of emergencies, these keychains will come to the aid of your recipients. They will surely love these multipurpose gift items for sure.
Browse our collection to choose whistle keychains that match your needs and see how easily these will build up a buzz for your brand. Also tell us your favorite models in our collection.
You may also like….
Save Money during Your Marketing Campaign With These Whistle Keychains