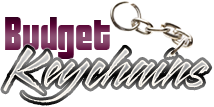 Custom Keychains Will Get Your Message The Closest Possible To Your Audience
Posted by admin
Posted on January 29, 2019
Keychains will literally get your branding message right into the hands of your recipients- something not many other logo gifts can achieve! Keychains make branding your message easy as these are items that the customers interact with on a daily basis. In fact there can't be any items like their own keys that your consumers interact with more. Be it opening their apartment door, starting the car or their filing cabinets in office, keychains make practical handouts that everyone will like. Keychains are always in bags, purses and pockets- right where people see, which means your brand on these daily use items will get a lot of constant exposure in everyday lives.
The sheer multitude of models and colors of custom keychains on offer will make it easy to choose something special for every type of event and target audience. Budget friendly and overwhelmingly popular, keychains make a great handout for all types of events and branding campaigns.
Here are some of the most popular keychain models that will leave your audience well impressed.
Level tape Measure Key chains:  Your recipients can use it measure, level and carry keys. It brings together an odd combination of features, which makes it all the more interesting for not just DIY enthusiasts or handymen but anyone with a creative twist and an urge to carry out something interesting and exciting. This functional keychain includes a square level and a tape measure, which makes them highly functional than the rest of the keychains. Imprint your logo and message to make it an excellent marketing piece. Every time your recipients use these keychains they will feel happy about this thoughtful and innovative handout and the brand behind it.
Floating Key Chain: Innovative and interesting, floating keychains is another red hot option to consider in custom keychains. Totally customizable, these keychains offered in a bevy of vivid colors and made of Polyurethane Foam will double pull as stress relievers thanks to its squeezable design. These are great for picnics, beach events, pool parties, cruises and more. The best part is that even if your recipients drop their keys by accident these keychains that stay afloat will make it easy to salvage it. Your brand and message on these will get a lot of attention and appreciation for sure. These logo items can also be used as markers for bags or suitcases
Though these are only a couple of our firm favorites, you will find many innovative models in the diverse world of custom keychains. Browse our collection and choose a model that meets your promotional needs and that your customers will love.