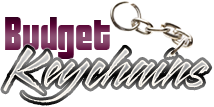 6 Invincible Benefits Of Promotional Keychains- Must Read
Posted by admin
Posted on June 4, 2019
Keychains are everywhere!  Most people have several sets of keychains for their keys; people can almost always find a use for one more. That is what makes keychains an incredibly popular handout that will never become out of fashion. The best part is that these will fit well into a variety of branding situations, which make them a versatile item in the marketing arsenal of businesses.
Here are the 6 top advantages of keychains that make them excellent handouts
Often marketers find it challenging to find custom gifts that are useful and complement the tastes and life styles of their audience. Most promotional items are season specific or matters only to a specific genre of audience. If you are looking for a custom handout that is highly functional, budget friendly and above all suitable for all types of branding events, look no further than imprinted keychains. Everyone needs these pint sized ubiquitous items everyday even in today's robotic world.  Does it sound unbelievable?
Here are some more reasons that make keychains the undisputed winners in promotional campaigns.
Easy to distribute: Lightweight and compact, keychains can be easily mailed without special packaging or expensive postage. These can be used along with newsletters or season greetings. Keychains can be used during door to door promotions as well as these are easy to distribute and carry around. Keychains thus make a great choice as tradeshow swag and store promotional items.
Great customization options: Keychains are well suited for multi-colored graphics, taglines and images. The highly conspicuous imprint area will highlight your brand and message in style. Choose an imprint method that suits your custom keychains. While metal keychains can be laser engraved with your brand, plastic keychains can be pad printed or screen printed with your message.
High retention: Keychains are never discarded; most people develop an affinity with their keychains over a period of time that they find it difficult to replace it. They even identify their multiple sets of keys that look the same with these brilliantly colored keychains.
Versatility: Keychains make versatile handouts that will fit every audience group. These can be used to promote all types of brand and businesses all round the year as they never become obsolete. Probably keychains are a few of the last remaining items from the analog world that people use even today in the modern robotic world.
Can you think of more qualities of keychains that have made keychains the ultimate crowd pleasers among promo gifts? Feel free to share your thoughts with us at our facebook page to join an interesting discussion.
Share and Enjoy