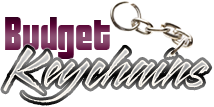 LED Flashlight Keychains- Product Spotlight
Posted by admin
Posted on August 31, 2016
Light up your logo with these spectacular LED flashlight keychains. Highly practical and trendy, these imprinted keychains make one of the most popular promotional tools among marketers.
Why LED Flashlight Keychains
LED keychains have a higher utility value thanks to its portability and compact designs. These can fit into small bags and purses or can be attached to pants or belts. Made of lightweight materials, these logo keychains are highly portable as well.
Durable: LED flashlight keychains are durable and crash proof and last longer. Most Led keychains come with replaceable batteries, which means the users can use these keychains forever.
As light source: Apart from being a trendy way to organize keys, it makes a handy source of light and an amusement token as well. Imprint your logo and message on these custom items to leave it permanently etched in the minds of your customers.
Emergency Situations: LED flashlight keychains are useful while searching for any object in the dark, especially during a power outage. The powerful light beam will help them find the items that they are looking for. These logo items are great for emergencies and will make a useful item for safety kits.
Outdoor activities: Looking for a logo gift to promote your mountaineering club or hiking packages? Look no further than these custom LED keychains that make perfect choice for hiking, camping, and mountain climbing enthusiasts. Apart from being light weight and easy to carry, these logo items will double pull as keychains and a convenient source of light that will help your recipients to stay safe, to find lost items and to keep their keys safe during outdoor trips.
Budget friendly fund raising items for non-profit groups: LED flashlight keychains make excellent fund raising items for nonprofit groups, schools and churches among others. The low sticker price of these items will make it easy to sell it at a reasonable margin thereby raising funds for the cause.
Night events: LED flashlight keychains are useful during night time sports events like golf. The LED light makes an easily accessible source of light while the keychain makes it easy to carry keys for the recipients. These LED flashlight keychains make great holiday gifts during Christmas or Easter and can also be used to promote concerts and events. Just imagine the spectacle that it creates when the LED lights are switched on during any event.
LED keychains come in a variety of shapes and sizes that business owners can choose a model that matches well with their theme.
Some of our top selling models include the following
Flashlight Personalized Keychains This rectangular shaped flash light offers an easy grip and around 100,000 hours of lighting! This palm sized flashlight keychain can be managed within pockets or bags or other qualified places and comes to aid during emergencies.
Car Shaped LED Flashlight Keychains Hugely popular among grownups and kids, these custom keychains are more likely to be retained for a very long time.
#1 Shape LED Keychains –Blue It can be offered as a individual gift or as complimentary token with some purchases or after services. Racing clubs, coaching centers, schools or related niches can easily go with this keychain.
We have an exhaustive collection of custom LED flashlight keychains. Check it out right away!